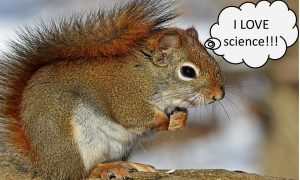 Exploring Science at Port Byron Library
FREE!
June 28 – August 2, 2017
Wednesday mornings 10:30 -12:00
Something for every age!
Grades 6-12 "Explore the Environment"
Grades 2-5 "Explore Jr." hands-on experiences
Pre-K-1st Storytime and projects on related themes
FREE!
Registration Required
To register, or for more information, please
call (315) 776-5694
or click here
Exploring Science at the Library is made possible by a generous grant from Community Foundation's Bernard Carl and Shirley Rosen Library Fund.
FAQ's:
What's included in the program?
This is a chance for middle and high school aged students to explore the importance of our environment. Topics include Introduction: the importance of the environment; soil and land resources; forestry; water and air; fish and wildlife; mineral resources; energy.
Jr. Explore for grades 1-5 and
Storytime for pre – grade 1.
Do I have to be a Port Byron Library card holder to participate?
You are also welcome to check out books using any FLLS public library card (from a FingerLakes Library System member library; that is -a public library in any one of these five counties: Cayuga, Cortland, Seneca, Tompkins, Tioga)
Any books you borrow from our library can also be returned to any FLLS libraries.
What if I don't have a card?
No problem – we'll set you up with one. Just bring photo ID w/ current address.
How much does it cost? Are there any fees?
This is all made possible through a grant (Community Foundation's Bernard Carl and Shirley Rosen Library Fund) , therefore –
Cost for program: FREE
Cost for materials: FREE
(yay)
If we sign up, do we have to come every week?
Nope, come when you can – just let us know so we have plenty of supplies.
We're happy to answer any other questions you might have.
Contact us here at the library: phone (315) 776-5694 or click here to email us.