Week 2 – February 27
This week
middle school group talked more about MAGNETS – we experimented with magnets and recorded our results. In general we had fun messing around with them! !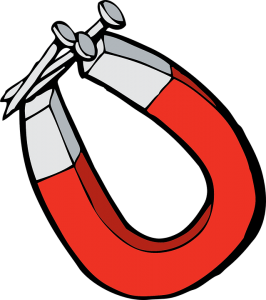 The high school group performed a difficult microbiology lab. We first had to locate an ameoba, then locate another creature which was then fed to the amoeba. The kids had to watch intently and continuously, to catch the predator in action!
here are some fun images of science in progress: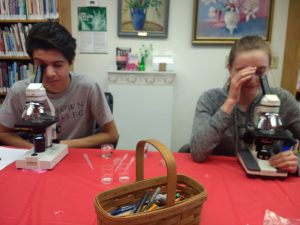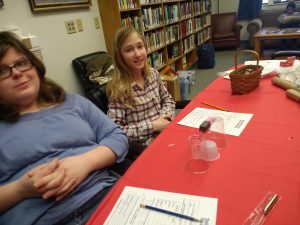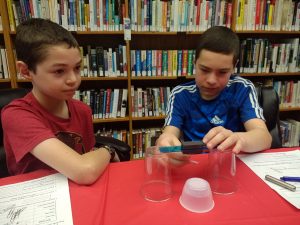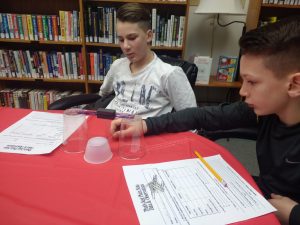 Today the Elementary Scientists played wildlife detective. We learned about the shapes and patterns of animals tracks that help make them identifiable. We also learned to look for other signs of wildlife. We made folder games to take home and practice identifying different tracks. Then we went outside to try out what we learned. Here are some fun sites and activities we can use to explore more.
https://lowelllandtrust.org/greenwayclassroom/science/tracks.htm
https://deceptivelyeducational.blogspot.com/2013/02/animal-tracks-match-up.html
https://www.audubon.org/news/a-beginners-guide-reading-bird-tracks-snow
http://www.naturetracking.com/bird-tracks/
The storytime group shared stories about tracks in the snow.