Non-Fiction Book Club on July 20th @ 2PM
Port Byron Library's Non-Fiction Book Club is reading Night Witches by Bruce Myles for their next meeting on July 20th! Stop by the library for book discussion, refreshments, and to discuss the next selection.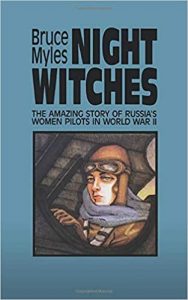 In 1941, as Nazi hordes swept east into the Soviet Union, a desperate call went out for women to join the Russian air force. The result—three entire regiments of women pilots and bombers—was a phenomenon unmatched in World II. Through interviews with these courageous pilots, the author uncovers their story. Soon to be a major motion picture.